Support
Tutorials
Golf Geum Technology Geum Grand May 2018
Downloads
Product Advisory Notice
28 July 2018
FITTING OF AXLE – FRONT WHEEL POTENTIAL BREAKAGE
The Problem:
Several customers have experienced breakage of the front wheel mounting, when operating as 3 wheel, manual trolley.
Advice:
1. Refer to Owners Manual for correct axle positioning. Note marks on axle mount
2. \ / orientation is ONLY for use in STAND mode.
3. / \ is correct orientation for 2and 3 wheel operation ( brake lever will be on the right ).
4. Axle must be released to the extended position. NOT fully inserted.
5. If a customer suffers a front wheel breakage please take note of the axle position, and advise us immediately for a replacement wheel.
The Cause:
We believe this problem may be a result of operation with incorrect axle position when in 3 wheel manual mode. This changes the trolley geometry and, under some conditions on rough or uneven surfaces, results in stress on the front wheel mount beyond design limits.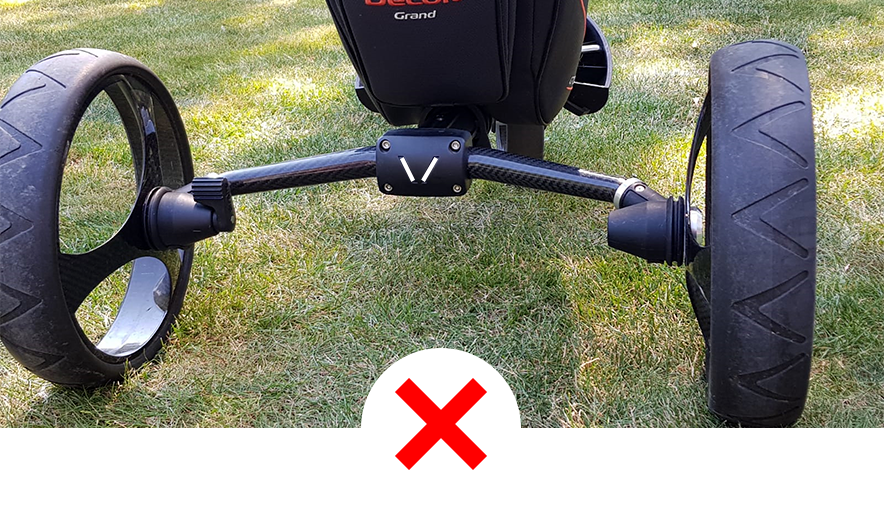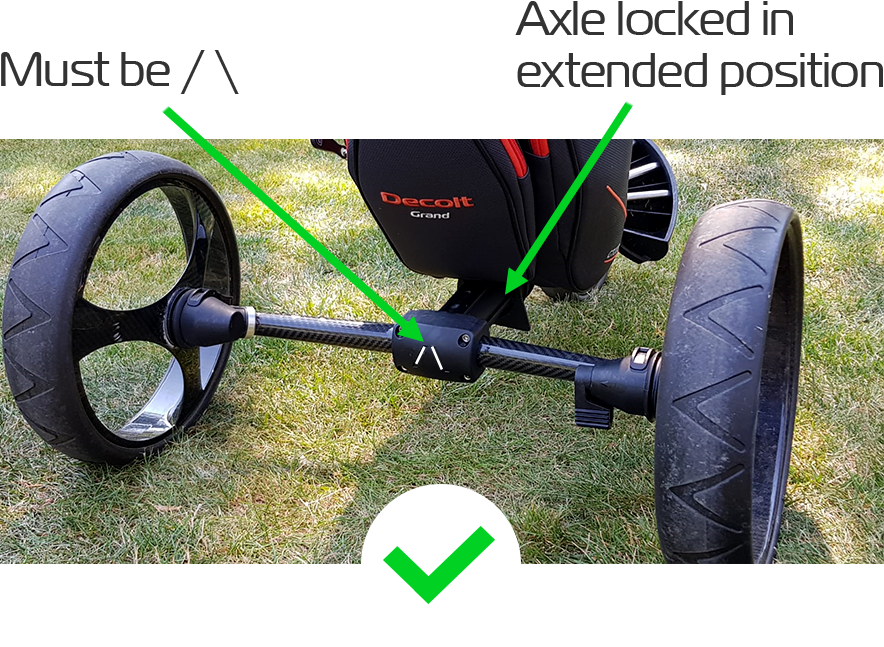 Technical support
Need more help? Contant us at: