Geum Grand
Inspired by logic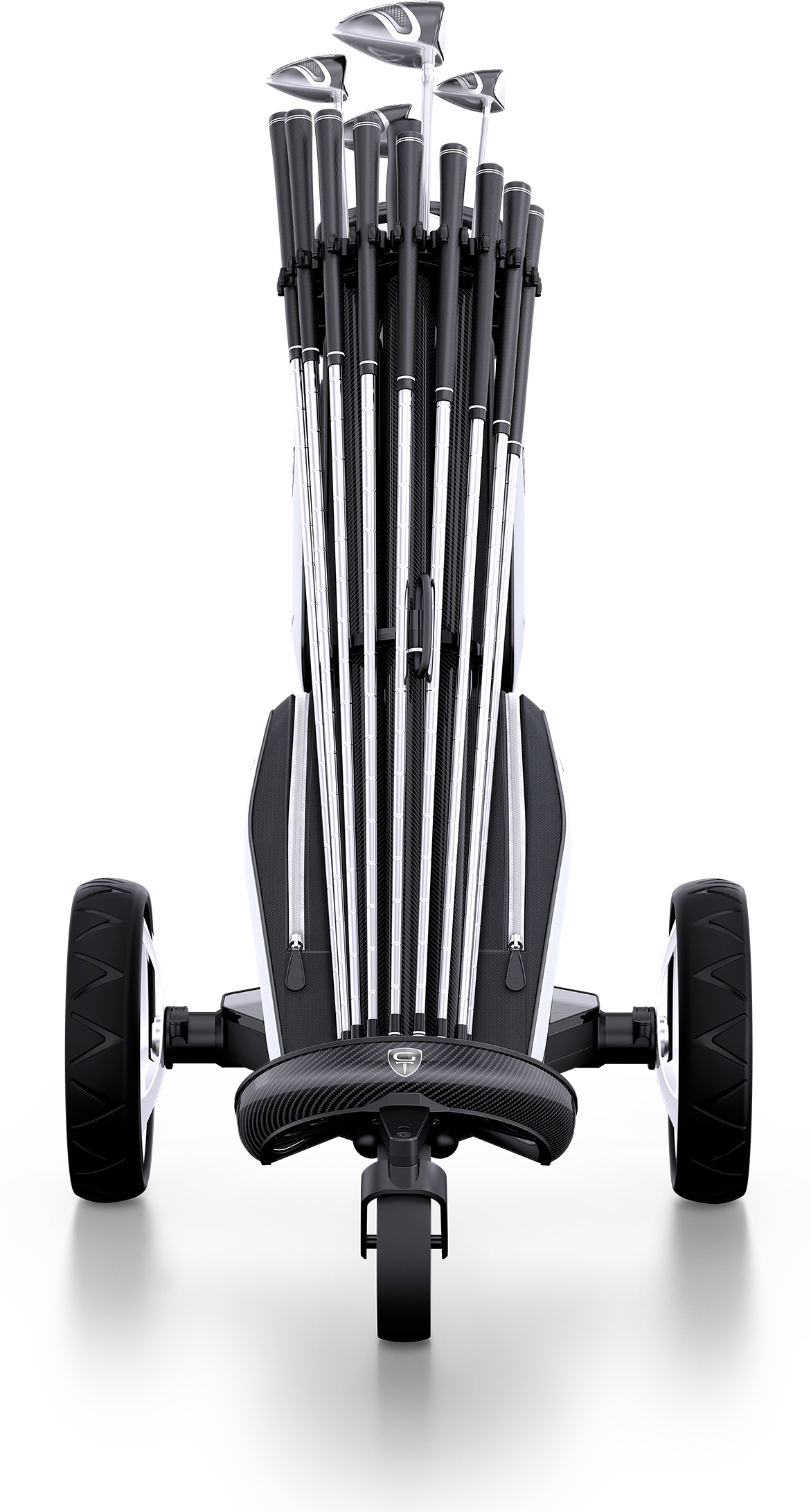 Geum system
Electric, manual 3‑wheel or 2‑wheel, or just as a bag.
Superior materials
Carbon construction and pockets in assorted colors.
Stability and ergonomics
Low center of gravity and clearly arranged golf clubs.
Functionality
Plenty of storage space,
easy manipulation and transport.
Geum system
Start with the manual trolley and easily upgrade to an electric one!
Ergonomics
Golf clubs are easily accessible and intuitively arranged.
Clubs do not clash with each other during transport or during game.
Storage
space
Pockets provide plenty of storage space
thanks to the sophisticated design.
At the same time, the Geum Grand is very compact.
Materials
Carbon construction provides for minimum weight and perfect solidity.
Pockets are from modern and light materials in assorted colors.
Stability
Low center of gravity
ensures exceptional stability.
Reliable
in any weather.
Including waterproof
remote control.
Gallery